About
Kennebecasis Island
Kennebecasis Island only started to be inhabitated in the very late 16th century due to the arrival at Saint John harbour of United Empire Loyalists fleeing the outcome of the American War of Independance. The 'spring fleet' of Loyalists from New York arrived at Saint John in May of 1783 and were quickly granted land for resettlement.
Although the First Nations people (primarily the Maliseet and Mi'kmag) paddled the St. John and Kennebecasis Rivers extensively to forage and trade, it does not seem that they had used the Island at all. With the arrival of Europeans in North Amercia the local Natives would travel to and from the harbour at what became the City of Saint John where they traded with New Englanders who visited seasonally. Again, and having to pass Kennebecasis Island on this trade route, there is no indication that the Island was a place of interest or convenience for the Natives.
Kennebecasis Island land grants were first made in 1785. Prior to that there were no inhabitants on the Island - Native peoples or Europeans.
Kennebecasis Island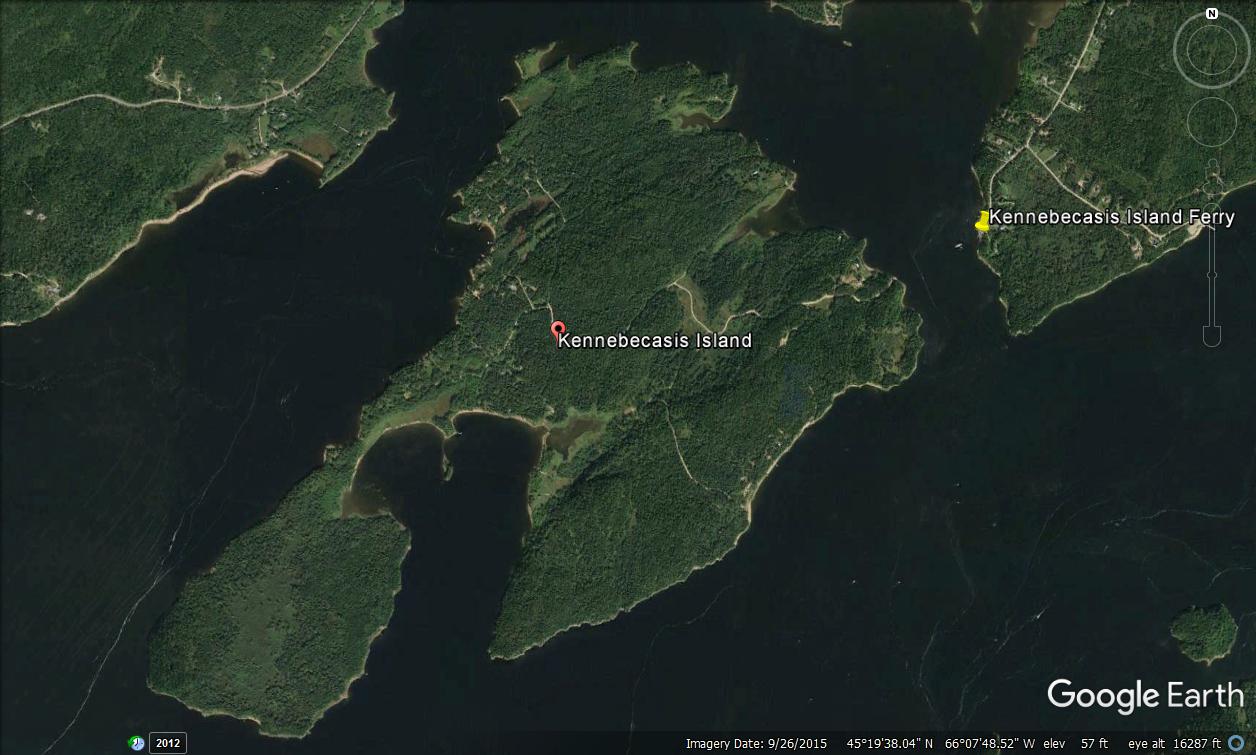 As can be seen in the pictures above and below, McCormick Cove makes a prominent imprint into the Island. It is a deep-water cove, navitable for pleasure boats of all sizes.
Kennebecasis Island showing McCormick Cove looking out into Grand Bay - St. John River in the upper right corner, the Kennebecasis River in the lower left corner