Other Stuff
What's nearby & around:
The Saint John Marina resides on the south side of Grand Bay, a bay resulting from the confluence of the St. John and Kennebecasis Rivers. Kenebecassis Island & McCormick House are positioned on the north side of this bay and only a short boat ride away from the Marina. The Saint John Marina is a lovely boat club offering a full menu of services and amenities to all boaters - members & guests alike.
Saint John Marina

The Royal Kennebeccasis Yacht Club (RKYC) resides on the Kennebecasis River quite near Kennebecasis Island and McCormcik House - a few minutes away by boat, a wee bit longer by car. The RKYC had its start in 1894 as the Saint John Yacht Club. In 1898 Queen Victoria granted a Royal Warrant and the club was renamed the Royal Kennebeccasis Yacht Club. In this naming two Cs were used in Kenebecasis, hence the difference in spelling from the river's name.
RKYC Clubhouse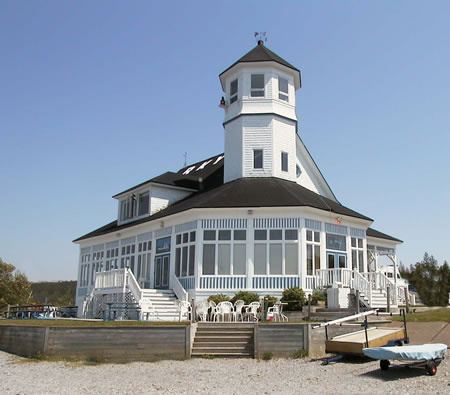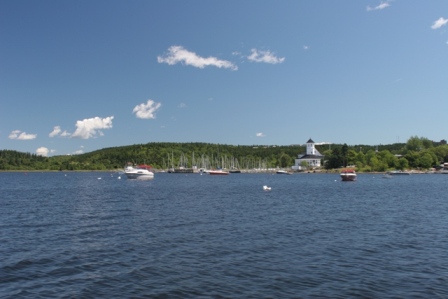 With its long coast line and numerous inland waterways, covered bridges and lighthouses can be found throughout New Brunswick. The two shown below feature on Milkish Channel - a water channel seperating Kennebecasis Island from the Kingston Peninsula.
Most New Brunswick covered bridges are still in use today. For a complete list and description of each bridge go to: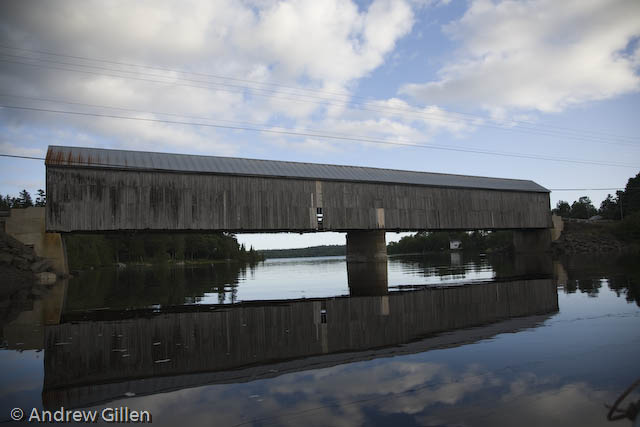 Being a maritime province, New Brunswick has its fair share of lighthouses - for a complete list go to:
www.lighthousefriends.com/pull-state.asp?state=NB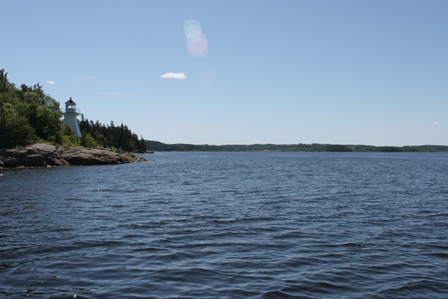 There are many small public car Ferries in service throughout New Brunswick due to its extensive river systems. All ferries operating within the province of New Brunswick, with the exception of the Peninsula Princess, are cable ferries and, including the Peninsula Princess, free to use. The one pictured below will take you across Milkish Channel to McCormick House on Kennebecasis Island.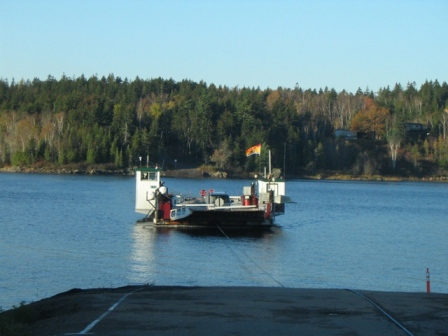 In New Brunswick Lobster is always on the menu! But if you don't have your own menu some helpful tips can be found here: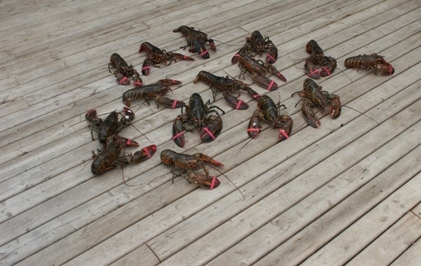 New Brunswick is one of Canada's maritime provinces. It is largely a rural province containing a generous sprinkling of small towns and villages that are an easy drive from one to the other. Its population is less than 1 million with English and French being the official languages - in fact, New Brunswick is Canada's only officially bilingual province. The province boasts a long coastline with many quaint fishing villages. Its land borders are with the Province of Quebec on its northern side and the State of Maine on its western side. Visiting New Brunswick for your vacation is an excellent holiday choice.