K-Island Stories & Folklore
Who has all the stories?

If you have any please send them to:
_____________________________________________
Johnston Tragedy
Mr & Mrs Johnston Lost Through The Ice: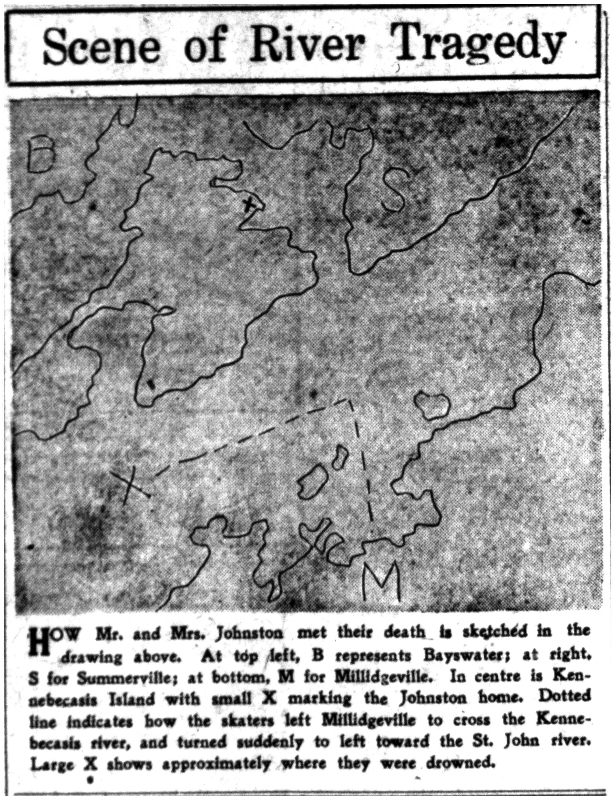 On Thursday, January 19, 1933, Leslie and Evelyn left their Island home and skated across the Kennebecasis River to the Millidgeville area of Saint John.  After spending the day in the city, the Johnstons arrived back at Millidgeville and set out for Kennebecasis Island in a blinding blizzard.  About halfway across the river, they apparently became confused because of the snowstorm and the changing direction of the wind (it was at their backs when they left Millidgeville) and instead of skating in a straight line from Millidgeville to the tip of Kennebecasis Island, they turned to their left and skated down the river to thin ice and open water opposite McCormick Cove.  Leslie and Evelyn were heard calling for help but soon drowned in the icy water.  Their bodies were recovered by grapplers in about 120 feet of water three days later on Sunday afternoon.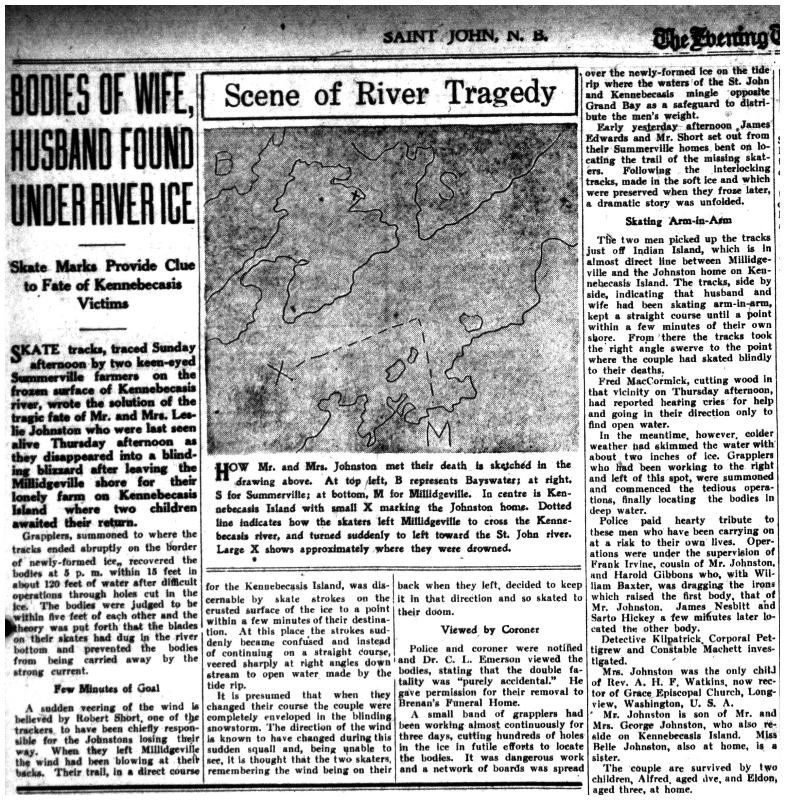 _____________________________________________